Curry Masala Menu
THIRTEENTH ANNIVERSARY (01/14/2019)
07/15/19 - 07/21/19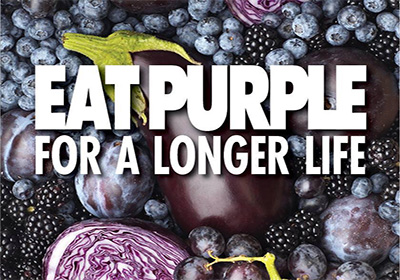 Review in Go.Eat.Give by Sucheta
Here at Curry Masala, an Indian restaurant in Rapid City, you will find friendly people, good food and more. Of course, you will find a vast selection of Indian Food every week. We serve healthy curries and desserts from different regions of India. We have been serving the people of Rapid City healthy Indian food for the past 10 years. One of the first few restaurants in the nation to offer Gluten free, Dairy free and Vegan menu for the past 13 years.
Our philosophy here is all about fresh, delicious, healthy meals that are of the best quality, at the most realistic prices. We offer differnt dishes each week for you to choose from for lunch. All the curries are gluten free and dairy free (except for tandoori and butter chicken). All of our vegetable curries and rice are vegan friendly. We offer gluten free dessert also. We also serve halal meat menu items. No frying too!

Catering for your parties is also available. Check out our online menu.
COMBO 1:

RICE & 1 CURRY

COMBO 4:

1 BREAD & 1 CURRY

COMBO 2:

RICE & 2 CURRIES

COMBO 5:

2 BREAD & 2 CURRIES

COMBO 3:

RICE & 3 CURRIES

COMBO 6:

2 BREAD & 3 CURRIES

DESSERT:

BAKLAVA (V)

DRINKS:

SPICE CHAI (TEA)

PAYASAM (V)

MANGO LASSI (V, G)

LADOO (V, G, D)

RICE:

LEMON RICE

(V, G, D)
TASTY TUESDAY

VEG SAMOSAS & CHUTNEYS ( V, D)

TASTY WEDNESDAY

CHICKEN SAMOSAS & CHUTNEYS (D)

TASTY THURSDAY

STEAK SAMOSAS & CHUTNEYS ( D)
FISHY FRIDAY

SHRIMP CURRY ( G, D)

SATURDAY LUNCH SPECIAL

IDLI COMBO (V,

G

, D)

SUNDAY

CLOSED
YOU CAN CHOOSE THE CURRIES FROM THE FOLLOWING LIST
V- VEGETARIAN, G - GLUTEN FREE, D - DAIRY FREE
CURRIES LIST
PLACE THE MOUSE CURSOR ON THE CURRY NAMES FOR MORE INFO
BREAD

CHAPPATHI

(V, D)

MEAT

BEEF KORMA

(G, D)

CHICKEN VINDALOO (HALAL)

(G, D)

TANDOORI CHICKEN

(G)

HOT N SPICY BEEF

(G, D)

VEGETABLE

VEGETABLE KORMA

(V, G, D)

PEAS & MUSHROOM

(V, G, D)

VEGETABLE AVIYAL

(V, G, D)
** MENU CHANGES EVERY WEEK **
*** WE DELIVER LUNCHES TO OFFICES ***
(Minimum 10 lunch orders from the above menu. Within Rapid City limits)
PLEASE CALL OR EMAIL US FOR YOUR CATERING NEEDS.
Phone: (605) 716-7788
Email: contact@currymasala.com